Heaven and Earth, is a large family-friendly PvE/PVP guild where are motto is: Honor, Respect, and Integrity. Our guild enjoys leveling, heroics, world pvp, crafting as well as social events and raiding. H&E's raids are Thursday 7:30-10:30 CST, Friday 7:30-10:30 CST, and Sunday 5:30-8:30pm CST. We are currently building our ranks to continue progressing into Legion content. Some of our members love pvping and running Battlegrounds/Arenas. Our members come from all backgrounds: Working Professionals, Homeschool parents and children, College students, and Military personnel.
Our guild ranks are now open to prospective new members. We encourage you to have a look at our guild charter, which is available at THIS LINK. Please use the Apply to Guild link to post an application.
We are an Alliance side guild located on Moon Guard, a central time zone RP server. Check out our next scheduled event or contact any of our officers in game - Kimbà(alt 133), Silkenmoon, Autumneve, Awkword, Zanthiel, Selishana, Ragekrit, Krelian.

Thanks,
Silkenmoon
Frost, Fire, Arcane. make up your mind already! Nice last pull of the night kill, woot you guys rock!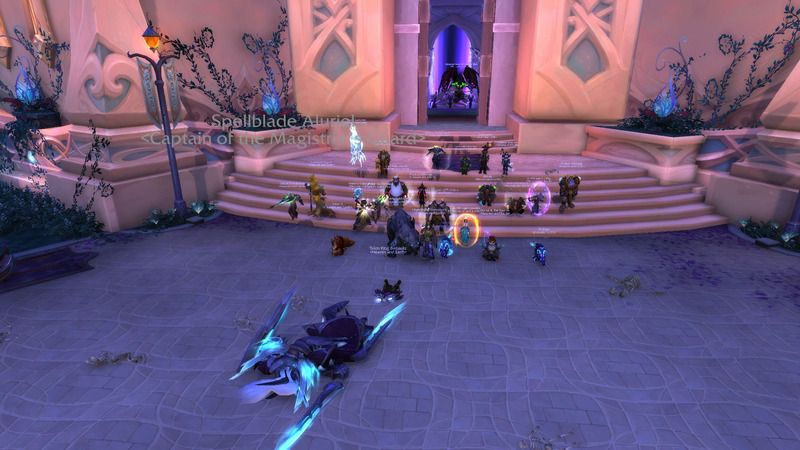 But who doesn't like to eat cake and make a mess! Nice job all.
This fight was chaotic and all over the place but we finally figured it out. Great work guys!