Heaven and Earth, is a large family-friendly PvE/PVP guild where are motto is: Honor, Respect, and Integrity. Our guild enjoys leveling, heroics, world pvp, crafting as well as social events and raiding. H&E's raids are Thursday(Normal), Friday(Heroic), Saturday(Mythic) 7:30-10:30pm CST. We are currently building our ranks to continue progressing into Legion content. Some of our members love pvping and running Battlegrounds/Arenas. Our members come from all backgrounds: Working Professionals, Homeschool parents and children, College students, and Military personnel.
Our guild ranks are now open to prospective new members. We encourage you to have a look at our guild charter, which is available at THIS LINK. Please use the Apply to Guild link to post an application.
We are an Alliance side guild located on Moon Guard, a central time zone RP server. Check out our next scheduled event or contact any of our officers in game - Silkenmoon, Autumneve, Awkword, Zanthiel, Selishana, Ragekrit, Krelian.

Thanks,
Silkenmoon
This guy was big and scary, but with our knives sharpened and our senses honed in on the kill we succeeded! Nice job tonight!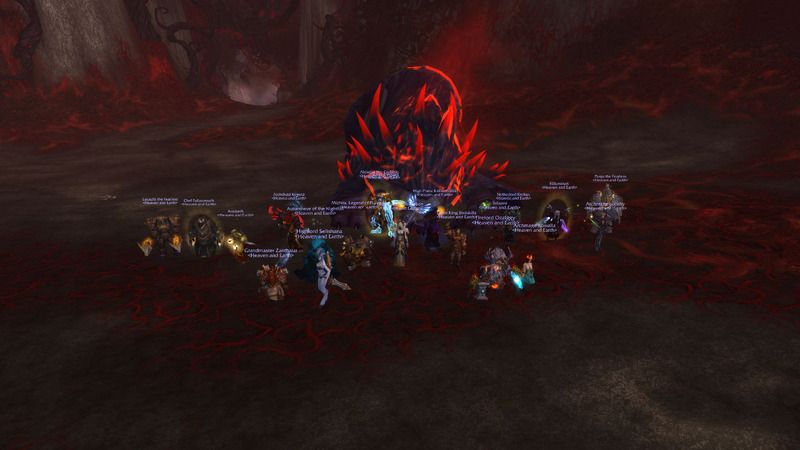 Tonight we took out a boss that had been giving us some trouble. So proud of everyone for this kill! Pallies you guys rocked it tonight with the mitigation!
She threw alot at us but in the end she could not over come us. Great job tonight on figuring out these mechanics!